TOUR OF IRELAND
IRELAND - Insider Tour: Think You've Toured Ireland, Check This Out! Check out our latest tours!

Shannon, County Clare • Galway • Westport, Co. Mayo • Belfast Co. Antrim • Newgrange, Co. Meath • Mullingar, Co. Westmeath • Dublin & more ...
Saturday, Sep. 18 - Sunday, Sep. 26, 2021
Call 888.828.0096 or email for Availibity

Tour Coach • Luxury Hotels • Local Guides • Tour Director
7 Nights • 8 Full Breakfasts • All Dinners • All Entrance Fees
All Inclusive
Package Details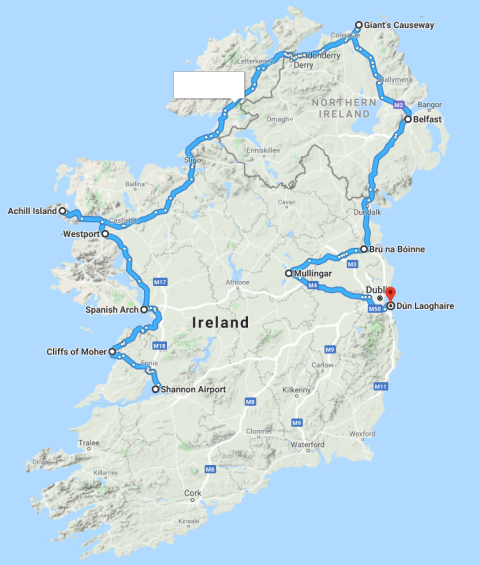 Professional Irish Tour Director & Multiple Professional Local Irish guides
Irish Club Trip Leader (escorting our group from Boston)
Round trip direct international air Boston / New York, USA to Ireland
*Option to purchase your own flights (Land only $1,995), on-line deals, points, frequent flyer miles, etc.
Options to extend your trip, with your own flights and our land package.
Excellent hotels in great locations
Eight full Irish breakfasts included
Dinner every evening included
All entrance fees & tours included
Truly awesome sightseeing itinerary, all included!
Agenda subject to change based on local conditions.
Sightseeing Agenda & Events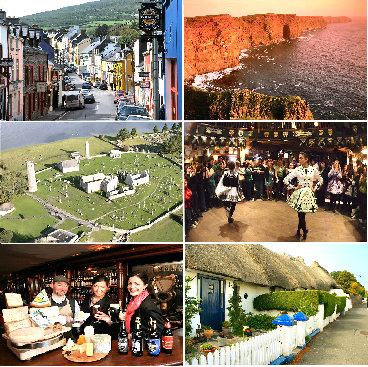 This is a great value, fun filled trip! We believe this trip is unique and much different than other tours of Ireland. Perfect for those who have toured Ireland in the past as we tour the "Hidden Gems of Ireland". We are staying in nice "destination" hotels, in great locations. We are visiting some of the best sights including the mid-west and northern Ireland. Our trip agenda leaves plenty of time for sightseeing, exploring the local community, visiting local sights, pubs and restaurants. Because of our agenda, it's easy to take a day or more off from our tour, do your own thing and then join back up with us.
Our trip includes eight breakfasts and eight dinners. That's breakfast every day and dinner every night. All admission fees are included, so no hidden fees or extra expenses.
In addition to our club trip leader and our Irish tour director, we will have professional local Irish guides assisting you and explaining the local sights and history we encounter on our tour. We also have an exciting agenda planed in Dublin city which includes an optional Irish dinner and an Irish traditional music night!
Tentative Itinerary
No hidden fees, all inclusive!
Free time to check out the local spots and a whole lot more!
Sightseeing Agenda Includes:
Westport, County Mayo
Achill Island
Cliffs of Moher, County Clare
Spanish Arch in the Claddagh area
Westport House
Grace O' Malley History
Belfast
Titanic Belfast
Crown Liquor Saloon, Belfast
Belfast's, Donegall Square and City Hall
Giant's Causeway
Nine Glens of Antrim
Brú na Bóinne
Newgrange and Knowth
Mullingar (Wikipedia)
Belvedere House
Dun Laoghaire, Co. Dublin
Howth Co. Dublin
Dublin City
Book of Kells
Lots see & to do in Dublin!
And more ........

Agenda subject to change based on local conditions.
Hotel Accommodation
Excellent hotels in great locations: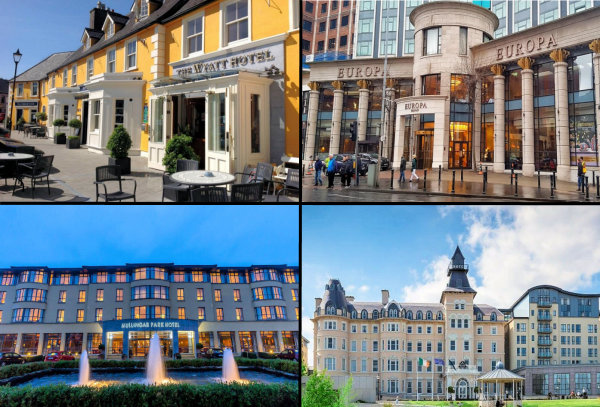 Wyatt Hotel, Westport 2 nights
Europa Hotel, Belfast 2 nights
Park Hotel, Mullingar 1 night
Royal Marine Hotel, Dun Laoghaire 2 nights
Hotels subject to upgrade!
Club BOS/JFK Flights
Round trip direct international air Boston / New York, USA to Ireland
Option to travel with our group from Boston/NYC on our Aer Lingus flights, OR arrive on any flight before and depart after our group flights.
Final meet up and transfers are from DUB airport and match our group flights arrival & departure.
Depart Boston/New York, Saturday evening September 18. Arrive Dublin, Ireland Sunday morning
Return Dublin, Ireland Sunday September 26. Arrive Boston/New York, USA Sunday evening
Current Recommended Boston Flight Options:
BOSTON:
Sep. 18: EI 132 BOS 6:00 PM / DUB 5:00 AM
Sep. 26: EI 133 DUB 2:20 PM / BOS 4:15 PM

Why Choose This Tour?
This tour is excellent both for repeat visitors and first timers to Ireland. It is unusual and includes many spectacular parts of Ireland often missed.
As with all our tours, it is truly "All Inclusive". Your only extra expense would be lunch if you choose, as all breakfasts, dinners, entrance fees and tours are included!
it's amazing value at $1,995 for our land package, more that 30% off commercial tours, in select destination hotels with great meals.
Not only does our tour have an Irish fully qualified and certified tour director, we'll also have arranged tours with local expert guides.
This tour departs Saturday afternoon from Boston / New York and returns the following Sunday, so no weekday flights.


We have an utterly amazing agenda. Please review the "Sightseeing Agenda & Events" and the linked PDF.
This is a real "Insiders Tour" with many additions and options, some not currently published on our agenda. Annette has some "very special events" in the works for her hometown of Dublin!
Plenty of time for exploring on your own or with the club, experiencing the local culture, pubs, the traditional music & dance scene, along with the local towns and villages.
We will be touring the north of Ireland and the mid-west, missed by most traditional tours, and again, have some amazing tours arranged including the Giants Causeway and the Titanic.


Reservations/ Bookings
Price based on double occupancy.
Single occupancy rooms available.
Land only package (get your own air, use points, extend your trip, etc.), *Discounted group air available December 2019.
Manage every detail of your reservations on-line through your members account.
Payments by check, bank transfer, on-line or at any Bank of America.
Call 888.828.0096 or email any time (7 days) for more details.
Reviews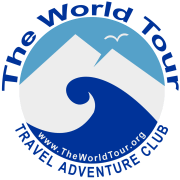 The World Tour
Travel Adventure Club

(888) 828-0096
Boston | New York

E-mail or Call 7 days a week!

Awesome International Club Trips Since 2000!
The World Tour - Travel Adventure Club, LLC
© Copyright 2021. All rights reserved.